Began working on another game, this one might actually make it to release.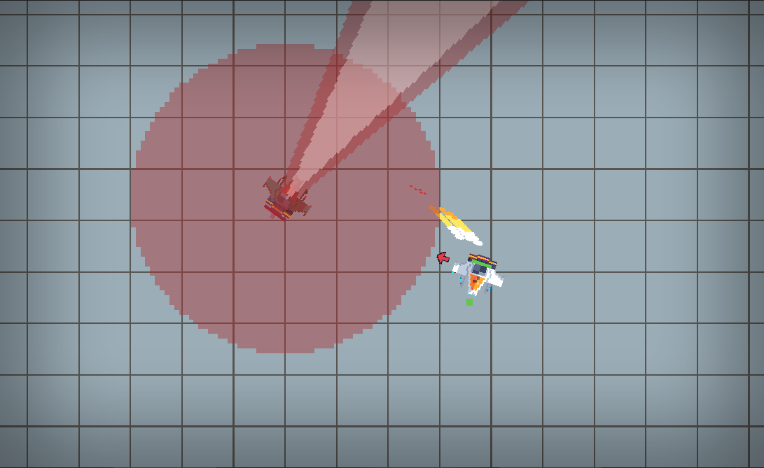 A small game about dogfighting and (planned) base defense. Been working on enemy AI for the past day and it's seeing good progress. AI knows to shoot in front of the player when they're distanced so the bullet hits and can even lose track of the player after losing sight of them for too long.
Managed to add camera animations and done various things to give it "competent game feel" or at least it feels that way to me. Still need input from other people.
I've done my best to make the ship responsive, but being this is my first go at this kind of game, there will be a bit of tuning issues.
I'll post another update with a video when it's ready. I'll do my best to make the game fun to play.
After working on game development for half a year, I can say that I'm confident in being able to finishing this little project.
(This game may even see an enhanced version on a different game engine.)